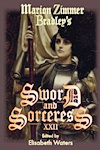 Liriel and Bertrice are sent to find the Duke's missing son. They soon discover that not only is he missing, but an entire village is as well.
"I liked the concept of this story, as well as the juxtaposition between the paradise-like existence in the town and its too-perfect, menacing undercurrents."–Elizabeth A. Allen, The Fix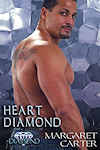 Roseanne thought she'd lost her fiancé, Tim, forever when he died in a car crash. Wanting to leave her something of himself, he arranged to have a diamond ring made from his ashes. Now Tim haunts the ring.
Tim's spirit gains power from the passion he finds while wrapped in Roseanne's arms. The more they make love, the stronger he becomes. But it does not last and Roseanne fears losing their love once more.
Tim has returned from beyond death to claim his beloved — even if he has to fight his own brother for her.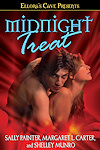 Three hot paranormal romance novellas by Margaret L.Carter, Sally Painter, and Shelley Munro, including Margaret's erotic vampire romance "Tall, Dark, and Deadly." When writer Eloise Kern persuades horror actor Claude Darvell to produce and star in her script of VARNEY THE VAMPYRE, she doesn't suspect he's a real vampire until an old rival of his appears on the scene to threaten them both. An installment in the "Vanishing Breed" series.