Archive for October, 2013
Stand-alone fantasy romance prequel to WILD SORCERESS: Most people in the country of Saphradea admire sorcerers and wish for magic. Not Merina, who detests magic because she thinks it ruined the life of her mother, who abandoned her in infancy. Merina wants no part of the power in her bloodline and dreams of a peaceful future as a prosperous farm wife. Then her fiance, Trinames, announces his plan to go away for four years of training as a Healer sorcerer. When a mysterious organization targets Merina and kidnaps Trinames before her eyes, events conspire to drag her into a realm of intrigue and magic she never wanted.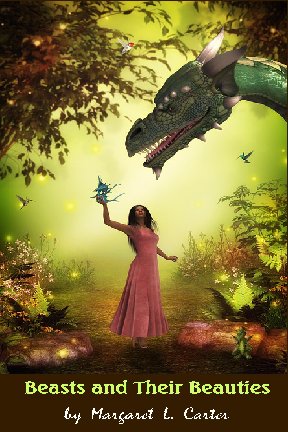 Bear meets girl: When Terri met Beorn—the only man she's ever known who is tall and broad enough to make her feel delicate—at last year's Renaissance Faire, she thought they had the beginnings of a relationship. Though he promised to keep in touch, he vanished from her life at the end of the Faire season. At the start of the new season, his house hob shows up with an invitation to Beorn's home—located in the middle of a forest where it can't possibly exist. He claims to be under a curse he can break only by making someone happy. Since there's nobody else he would rather bestow happiness on, he does his ravishing best to fulfill Terri's most passionate desires. But there's a difference between pleasure and happiness. And Beorn's time is running out.