Archive for the 'Literature' Category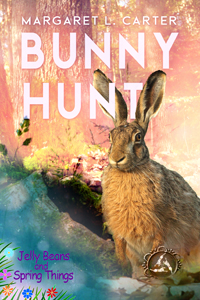 Melanie, a professional doula struggling to conceive a baby of her own, has a strange encounter at a neighborhood Easter egg hunt. After she rescues a wild rabbit from a runaway dog and the animal seemingly changes into a heavily pregnant, human-size rabbit woman, Melanie convinces herself she saw only a woman in a costume. But that same night a desperate plea for help sounds inside her head. In response, she undertakes a trek that feels like a dream—until it becomes urgently real, forcing her to stretch to the limits of her training and beyond. What reward will she win if she succeeds?

Order from the publisher
Order from Amazon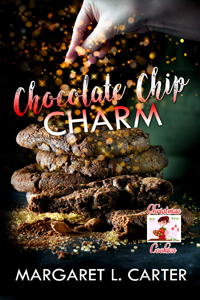 Just before their church choir's Christmas party potluck, Stacy learns her former boyfriend, Rob, has broken up with her best friend, whom he was dating. Stacy got over Rob a long time ago, or so she thought. Shouldn't she try to repair her friends' fractured relationship? A love potion recipe she finds in her grandmother's old notebook of magic spells might fix the problem. On the wild chance that it could work, Stacy mixes it into a cookie. But the charm misfires, and now Rob insist he's been in love with her all along. The spell will wear off in seven days—but does she really want it to?

Order from the publisher.
Order from Amazon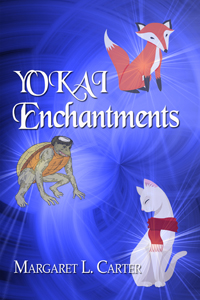 Three Connected Light Paranormal Romance Novellas, in E-Book and Print:
Yokai Magic:
When Val unearths a Japanese scroll and a cat figurine inherited from her grandfather, magic invades her world. The statuette, actually a cat spirit named Yuki–a yokai–enchanted into that form for her own protection, comes to life. With her old high-school boyfriend, she searches for a way to vanquish the threat from the spirit realm, while facing the attraction they thought they'd long since put behind them.
Kitsune Enchantment:
On the verge of losing her job, Shannon leaps at the chance to sell her graphic novel series to a major publisher. She'd love to have a closer relationship with her artist collaborator, Ryo, but how can she count on a man who keeps disappearing with the flimsiest of excuses? Ryo feels the same attraction to Shannon, but he isn't sure how she'd react to the truth. He's a kitsune–a fox shapeshifter–prone to transforming at awkward moments. When a wannabe wizard follows him to a science-fiction convention, Ryo's secret, liberty, and budding romance with Shannon are all threatened.
Kappa Companion:
Two years after her husband's sudden death, Heidi hopes to make a fresh start with a new love and a new home. But she hasn't planned on sharing her century-old house with her son's not-so-imaginary friends–a ghost child and a Japanese water monster. At least the creatures aren't dangerous–or are they?
Order from Amazon