Archive for the 'Books and Short Stories' Category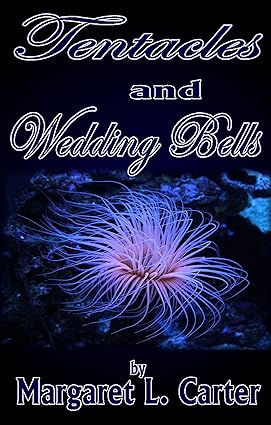 "In the Tentacles of Love": Lauren isn't sure what to make of her inexplicably shy fiancé, who insists they wait to engage in full intimacy—and nudity—until after the wedding. Does his reticence have something to do with his family's eccentric customs and pagan rituals? When Blake takes Lauren to visit the family's Victorian beach house, where the two of them will spend their honeymoon, her questions are answered. First, he introduces her to his twin brother, who lives in a boarded-up attic room… for a very good reason. He looks more like their father than Blake does. Then Blake finally unveils his true self. If Lauren can accept the mind-blowing revelation, their love may expand to a whole new dimension.
"Weird Wedding Guest": At Lauren's wedding, bridesmaid Roxanne can't wait to meet her mysterious e-mail pal, Wilbur, the groom's reclusive brother. To her shock, he proves to be truly out of this world—a half-alien, amorphous, six-foot-tall collage of scintillating tentacles and eye stalks. How can their meeting of minds rise above the radical differences between their bodies?
Order from Amazon
Order from Other Retailers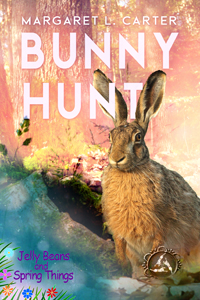 Melanie, a professional doula struggling to conceive a baby of her own, has a strange encounter at a neighborhood Easter egg hunt. After she rescues a wild rabbit from a runaway dog and the animal seemingly changes into a heavily pregnant, human-size rabbit woman, Melanie convinces herself she saw only a woman in a costume. But that same night a desperate plea for help sounds inside her head. In response, she undertakes a trek that feels like a dream—until it becomes urgently real, forcing her to stretch to the limits of her training and beyond. What reward will she win if she succeeds?

Order from the publisher
Order from Amazon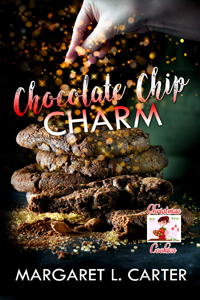 Just before their church choir's Christmas party potluck, Stacy learns her former boyfriend, Rob, has broken up with her best friend, whom he was dating. Stacy got over Rob a long time ago, or so she thought. Shouldn't she try to repair her friends' fractured relationship? A love potion recipe she finds in her grandmother's old notebook of magic spells might fix the problem. On the wild chance that it could work, Stacy mixes it into a cookie. But the charm misfires, and now Rob insist he's been in love with her all along. The spell will wear off in seven days—but does she really want it to?

Order from the publisher.
Order from Amazon