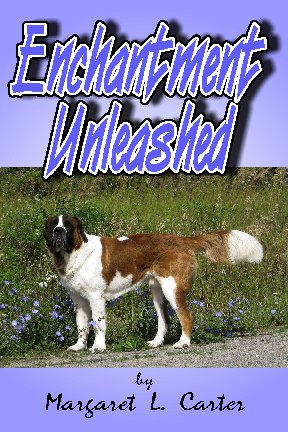 When Vicki takes in a stray Saint Bernard, she has no way of knowing he is really a man under a dark spell.
Stefan Rigatos was changed into a dog by a vengeful witch bent on teaching him a lesson about casually seducing women. Despite the curse, he finds affection he's never experienced before — as Vicki's temporary pet. But, for a few hours each night, Stefan reverts to human form and sets out to seduce Vicki. During their nights of passion and days of discovery, he develops deeper feelings for her.
Meanwhile, the witch who cursed him wants him back under her control, threatening to destroy Stefan and his new-found capacity for love.