Perilous Magic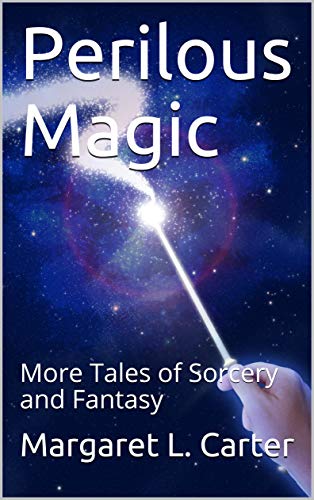 A collection of fantastic and magical stories:
"Late Blooming": A plant mage discovers her power isn't so useless as she thought.
"Vanishing Village": The search for a missing nobleman leads to a powerful but strangely reclusive magician.
"Mad Magic": A thief is hired to rescue a possibly deranged young magic-user from her greedy relatives—along with her invisible cat.
"Haunted Book Nook": A librarian in a wizards' university has to deal with a ghost who's way behind on finishing her thesis.
"Prey of the Goat": A sinister amulet opens the way for possession by an entity from beyond this space-time dimension.
"Manila Peril": When a mother who's not quite human tries to find out what her son is up to, she learns his foray into his Filipino-American heritage has lured him into the clutches of a seductive monster.