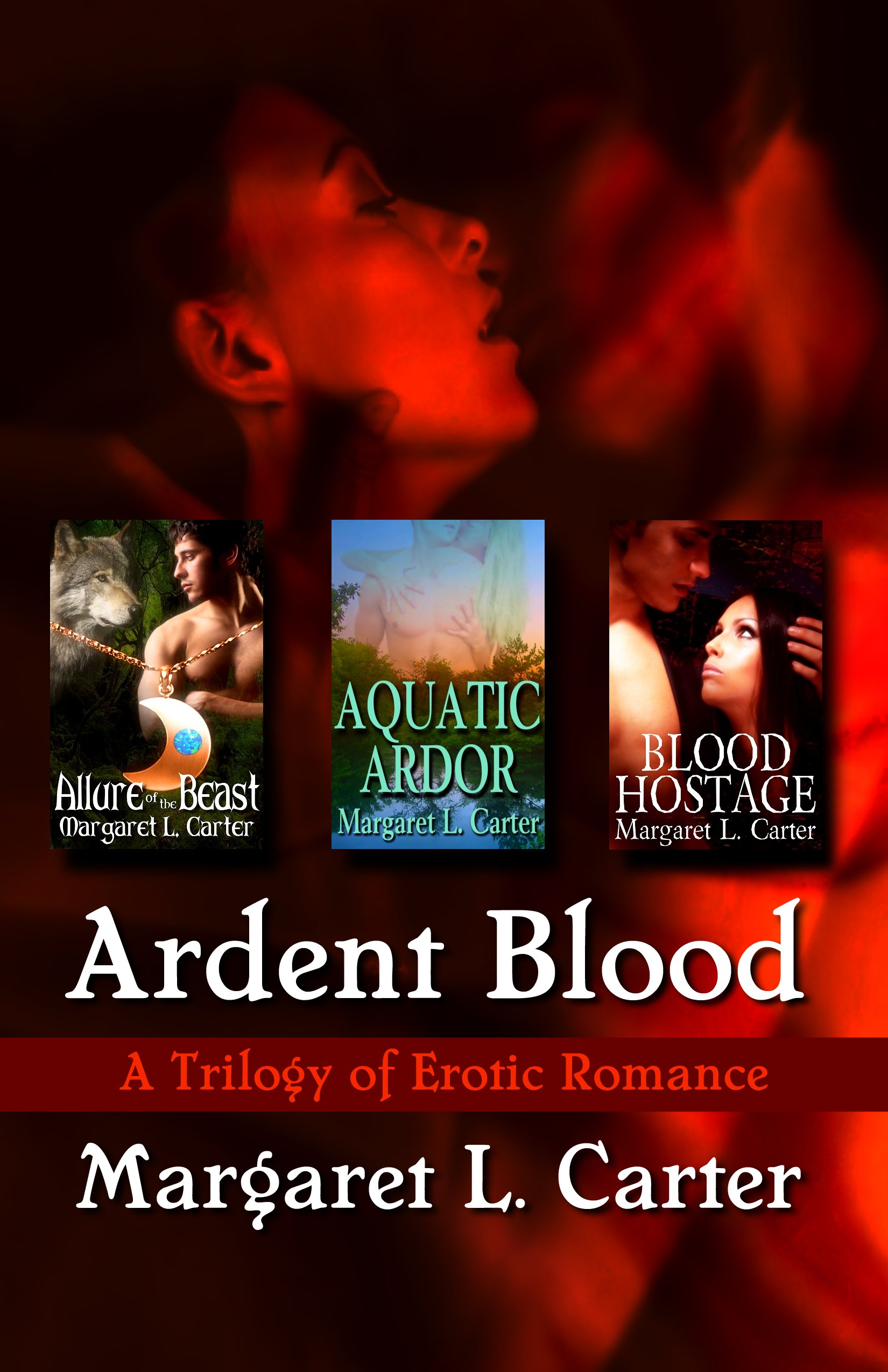 A halfbreed werewolf, a vampire in heat, and a solitary undine transgress the borders between the human and nonhuman realms to risk everything for love.
Three stories of erotic paranormal romance: Included are the tales…
Aquatic Ardor
To save her lake from being sold to a developer, the undine Melia seduces the owner of the land. An undine who falls in love with a mortal, however, gains a human soul. Melia never expected to fall in love, and becoming human is the last thing she wants.
Allure Of The Beast
Half werewolf and half human, Erin tries to live as much like a normal woman as possible. Then her estranged father's foster brother, Raoul, invades her life with the news that a usurper has murdered her father and taken over the pack. Although she wants nothing to do with werewolf society, Raoul's offer of a potion to control the transformation convinces her to help him liberate the pack from the new alpha. When Erin and Raoul start to fall in love, she faces the risk of having to join the pack and embrace the beast side of her nature.
Blood Hostage
Descended from a long line of vampire hunters, Hal knows not all of the night creatures are merciless killers, but he also knows better than to trust one. When his young cousin and the boy's girlfriend are kidnapped by a homicidal rogue vampire, though, Hal imprisons Monique, a vampire with reason to detest the rogue, hoping she will help him rescue the captives. One problem—at the peak of her infrequent heat cycle, Monique must mate tonight. Can a mere mortal satisfy her, and will their mutual attraction overcome their differences?