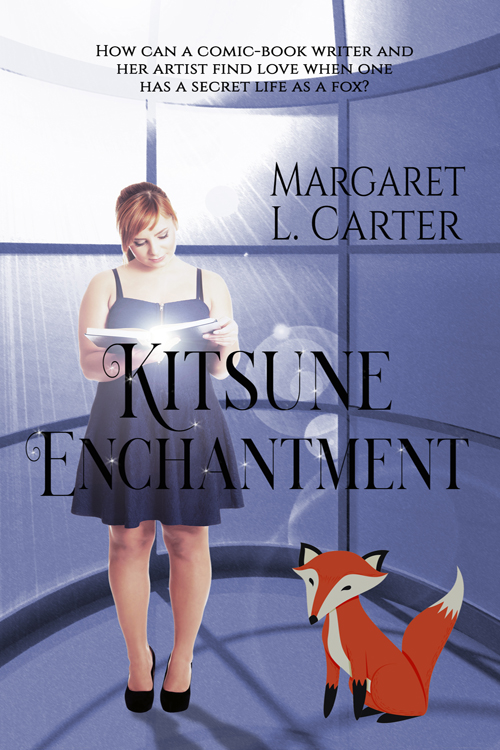 On the verge of losing her job, Shannon leaps at the chance to sell her graphic novel series to a major publisher. If only she could trust her reclusive artist partner, Ryo, to show up for editorial meetings at the science fiction convention they're attending. She'd love to have a closer relationship with Ryo, but how can she count on a man who keeps disappearing with the flimsiest of excuses?
Ryo feels the same attraction to Shannon, but he isn't sure how she'd react to the truth. He's a kitsune—a fox shapeshifter—prone to transforming at awkward moments. Furthermore, a bungling amateur sorcerer is stalking him. When the wannabe wizard follows him to the convention, Ryo's secret, liberty, and budding romance with Shannon are all threatened.
Order from Amazon
Order from Barnes and Noble
In three-novella collection Yokai Enchantments, in e-book or trade paperback.