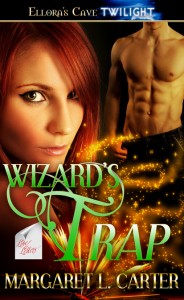 Wizard's Trap
Laurel always had a thing for sexy, good-looking Gil, and he wanted her, but the time was never right. Now he's missing and presumed dead. Laurel tries to contact his spirit and succeeds—but she discovers he isn't a ghost. Instead, he's a wizard who's cursed and imprisoned on the astral plane.
Communicating with Laurel through his diary, Gil persuades her to recite a spell to restore him to the material plane. Lust ignites between them and they satisfy the desire they'd once denied. But their time together is limited, for the spell's effects won't last. A magical talisman entraps Gil, and he can't destroy it himself.
Laurel fears Gil has seduced her only to get free of the curse. She'll face the risks of magic to save him—and hope their passion can survive the ordeal and grow into love.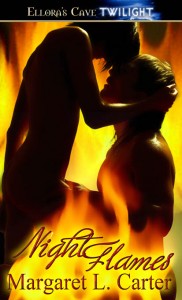 Night Flight
When the vampiress Gillian goes into heat for the first time, her mentor chooses a breeding mate for her that she finds repulsive. She flees into the night to Paul, a man who is both her friend and co-worker. But when the need to mate becomes painful, can Gillian be satisfied by the lust of a mere human?
New Flame
When Judy inherits an antique lamp from an eccentric aunt, she sees it only as a possible source of money to prop up her floundering bookstore.
But when she lights the magical lamp a magnificent creature appears.Rising before her in a column of flame—created of earth and fire to feed on a woman's desire—he will turn her world upside down.
This creature…borne by fire.
Sweeter Then Wine
A phantom lover might be just what Marie needs. After a year and a half of widowhood, she's ready to move on with her life. She's also looking for ways to increase the profits of her struggling bed-and-breakfast. Gordon MacBain, the lusty ghost of a Revolutionary War smuggler turned gentleman landowner, atones for his youthful transgressions by lavishing erotic pleasure on women who sleep in the room he haunts. But his night of passion with Marie surpasses all others, leaving them both yearning for more…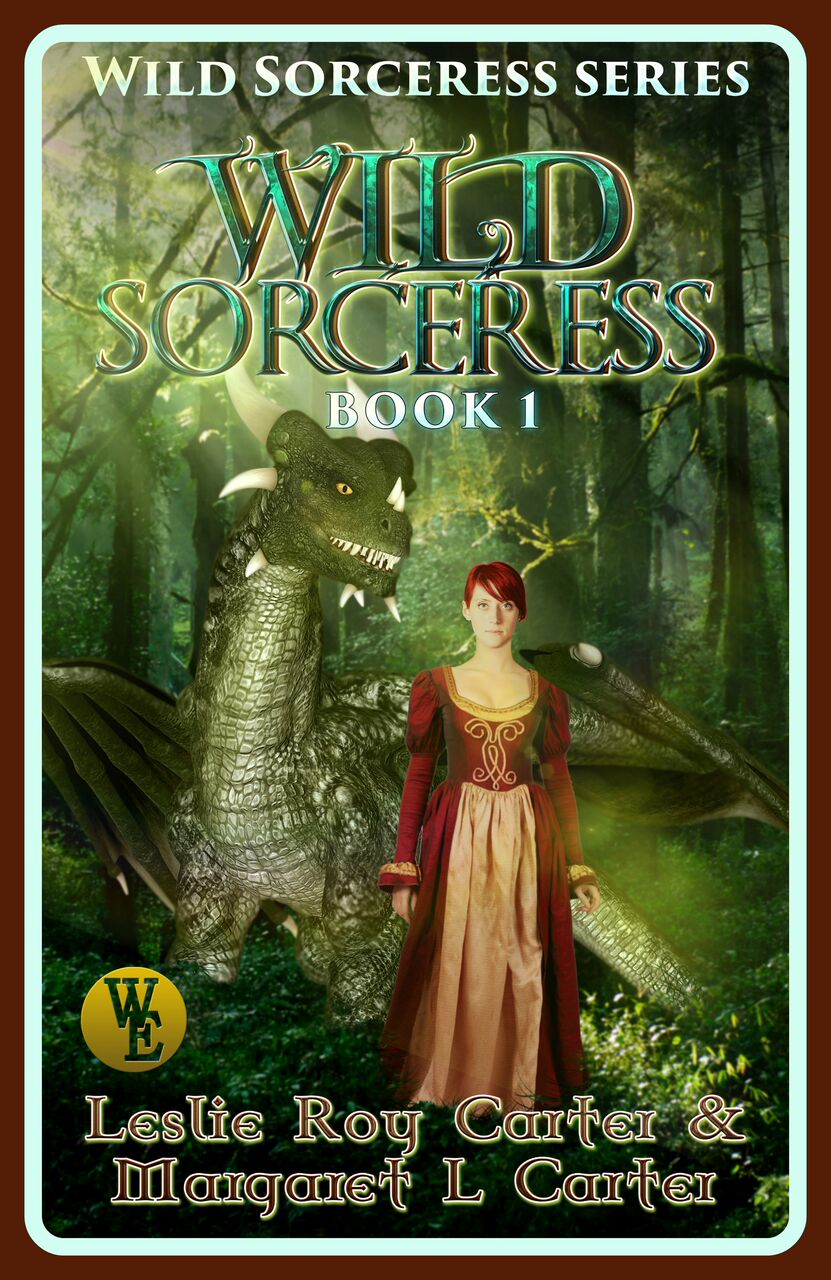 Co-authored with Leslie Roy Carter

Years ago, sorceress Aetria's untamed power caused a disaster on the battlefield. Temporarily banished for retraining, she has returned to the army to redeem herself as head of a company of novice mages. Under the command of her old nemesis, Adept Pleates, she struggles with her past disgrace and her still-uncertain control of her magical energy.
When Pleates assigns her to escort the army's commanding general and his aide on a covert mission, Aetria sees a chance to prove her worth. To her surprise, she unearths a traitor's plot and previously unknown secrets of the source of magic. At the same time, she discovers long-lost kin and encounters an unsuspected ally in the depths of her own mind.
Marge Robbins reviewing for Sime~Gen calls WILD SORCERESS "A tale of magic, intrigue, and enough plot twists and turns to keep even the most jaded reader of this genre spellbound and unable to put the book down until the very end."