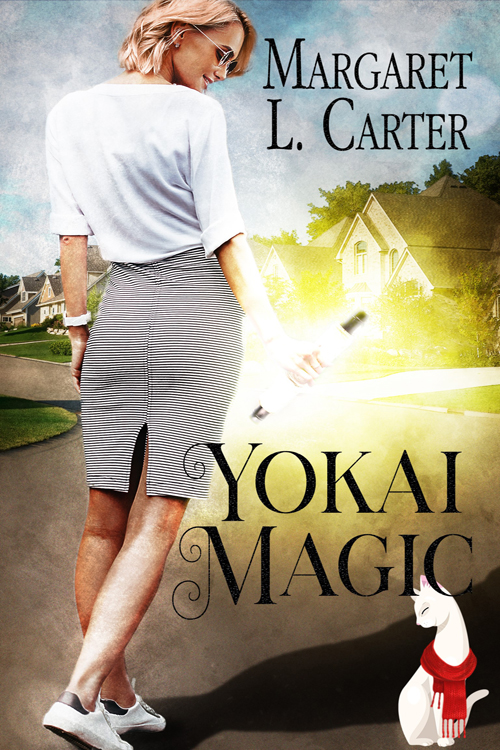 When Val unearths a Japanese scroll and a cat figurine inherited from her grandfather, magic invades her world. The statuette, actually a cat spirit named Yuki—a yokai—enchanted into that form for her own protection, comes to life. Over a century ago, an evil magician cast a curse on her, and a wolf-like demon conjured by the curse still hunts her. Because Val is the one who broke the protective spell, that dark magic endangers her, too. She must turn for help to the last person she wants to get involved with, her former high-school boyfriend, now an officer in the Navy. Together they search for a way to vanquish the threat from the spirit realm, while facing the attraction they thought they'd long since put behind them.
Stand-alone fantasy romance prequel to WILD SORCERESS: Most people in the country of Saphradea admire sorcerers and wish for magic. Not Merina, who detests magic because she thinks it ruined the life of her mother, who abandoned her in infancy. Merina wants no part of the power in her bloodline and dreams of a peaceful future as a prosperous farm wife. Then her fiance, Trinames, announces his plan to go away for four years of training as a Healer sorcerer. When a mysterious organization targets Merina and kidnaps Trinames before her eyes, events conspire to drag her into a realm of intrigue and magic she never wanted.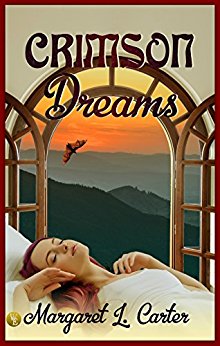 The summer when Heather was eighteen, her dream beast's nightly visits warded off loneliness and swept her away in flights of ecstasy. Now, returning to the mountains to sell her dead parents' vacation cabin, she finds her "beast" again. But he turns out to be more than a dream, and she is not the only woman who craves his kiss.
Devin's first love, centuries in the past, died horribly because of her devotion to him. Does he dare to expose another mortal woman to that risk?
Terrie Figueroa of Romance Reviews Today says: "CRIMSON DREAMS is a unique and intriguing tale. Detailed characterization and vivid narrative move the story forward and keep the reader interested from beginning to end."