Archive for the 'Books and Short Stories' Category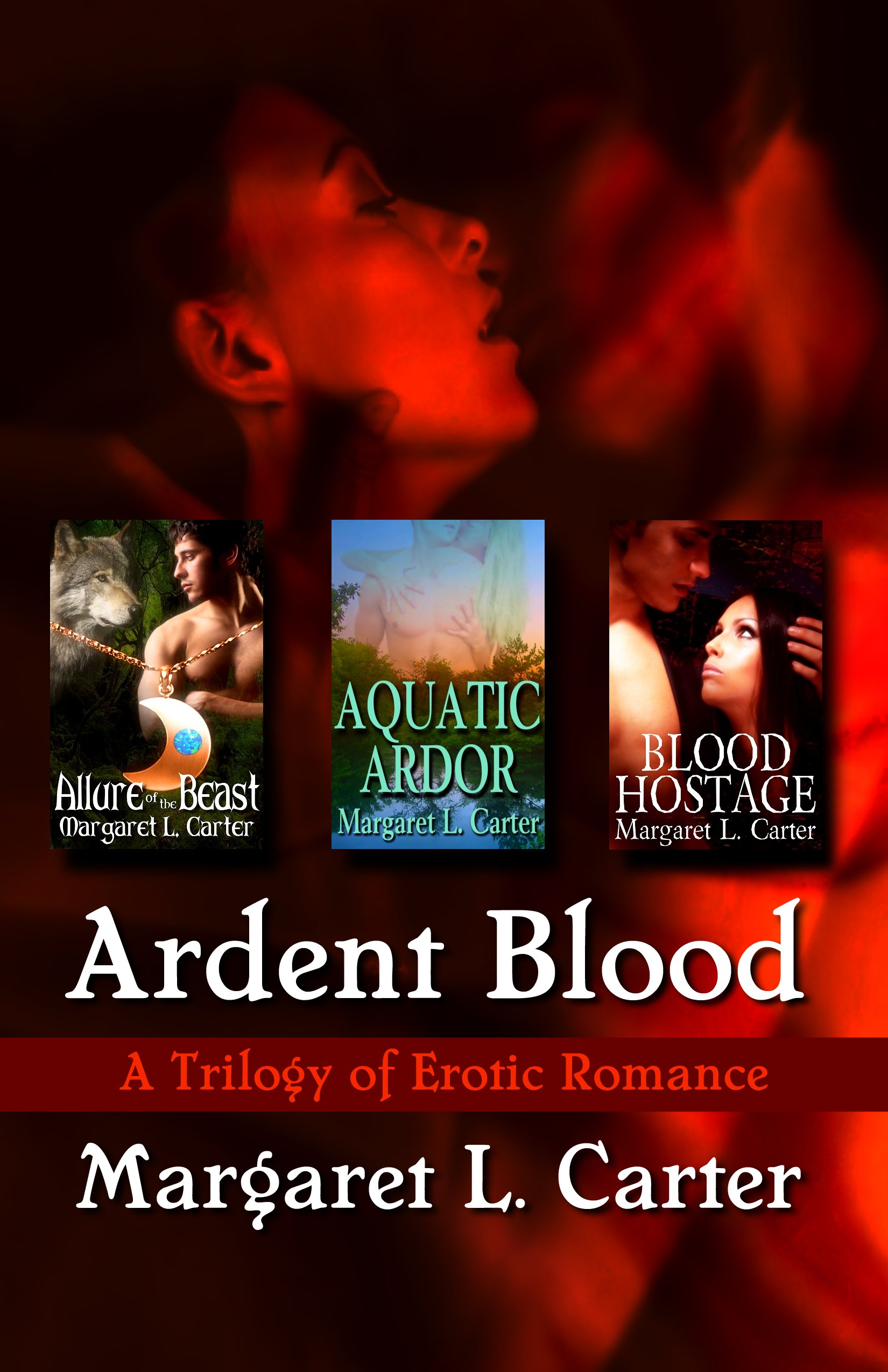 A halfbreed werewolf, a vampire in heat, and a solitary undine transgress the borders between the human and nonhuman realms to risk everything for love.
Three stories of erotic paranormal romance: Included are the tales…
Aquatic Ardor
To save her lake from being sold to a developer, the undine Melia seduces the owner of the land. An undine who falls in love with a mortal, however, gains a human soul. Melia never expected to fall in love, and becoming human is the last thing she wants.
Allure Of The Beast
Half werewolf and half human, Erin tries to live as much like a normal woman as possible. Then her estranged father's foster brother, Raoul, invades her life with the news that a usurper has murdered her father and taken over the pack. Although she wants nothing to do with werewolf society, Raoul's offer of a potion to control the transformation convinces her to help him liberate the pack from the new alpha. When Erin and Raoul start to fall in love, she faces the risk of having to join the pack and embrace the beast side of her nature.
Blood Hostage
Descended from a long line of vampire hunters, Hal knows not all of the night creatures are merciless killers, but he also knows better than to trust one. When his young cousin and the boy's girlfriend are kidnapped by a homicidal rogue vampire, though, Hal imprisons Monique, a vampire with reason to detest the rogue, hoping she will help him rescue the captives. One problem—at the peak of her infrequent heat cycle, Monique must mate tonight. Can a mere mortal satisfy her, and will their mutual attraction overcome their differences?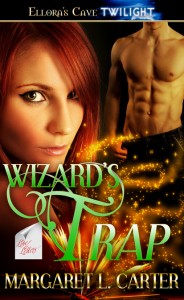 Wizard's Trap
Laurel always had a thing for sexy, good-looking Gil, and he wanted her, but the time was never right. Now he's missing and presumed dead. Laurel tries to contact his spirit and succeeds—but she discovers he isn't a ghost. Instead, he's a wizard who's cursed and imprisoned on the astral plane.
Communicating with Laurel through his diary, Gil persuades her to recite a spell to restore him to the material plane. Lust ignites between them and they satisfy the desire they'd once denied. But their time together is limited, for the spell's effects won't last. A magical talisman entraps Gil, and he can't destroy it himself.
Laurel fears Gil has seduced her only to get free of the curse. She'll face the risks of magic to save him—and hope their passion can survive the ordeal and grow into love.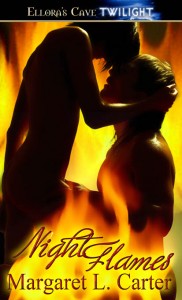 Night Flight
When the vampiress Gillian goes into heat for the first time, her mentor chooses a breeding mate for her that she finds repulsive. She flees into the night to Paul, a man who is both her friend and co-worker. But when the need to mate becomes painful, can Gillian be satisfied by the lust of a mere human?
New Flame
When Judy inherits an antique lamp from an eccentric aunt, she sees it only as a possible source of money to prop up her floundering bookstore.
But when she lights the magical lamp a magnificent creature appears.Rising before her in a column of flame—created of earth and fire to feed on a woman's desire—he will turn her world upside down.
This creature…borne by fire.
Sweeter Then Wine
A phantom lover might be just what Marie needs. After a year and a half of widowhood, she's ready to move on with her life. She's also looking for ways to increase the profits of her struggling bed-and-breakfast. Gordon MacBain, the lusty ghost of a Revolutionary War smuggler turned gentleman landowner, atones for his youthful transgressions by lavishing erotic pleasure on women who sleep in the room he haunts. But his night of passion with Marie surpasses all others, leaving them both yearning for more…